I'm so excited about our Re-Connecting page! Thanks to you who have shared so far. Please keep those pictures and notes coming. Please send to Liz Rea at lizrea.lake@gmail.com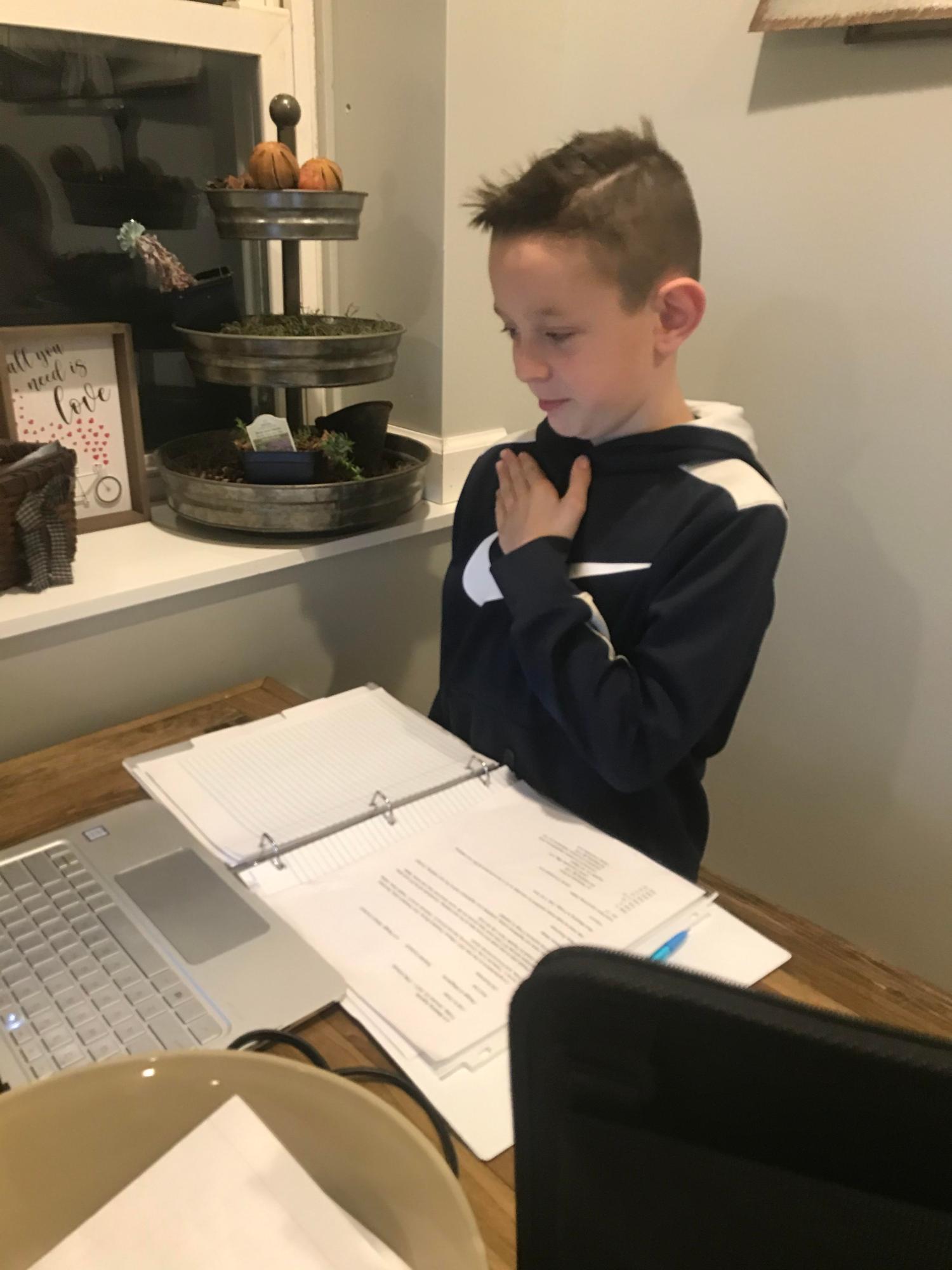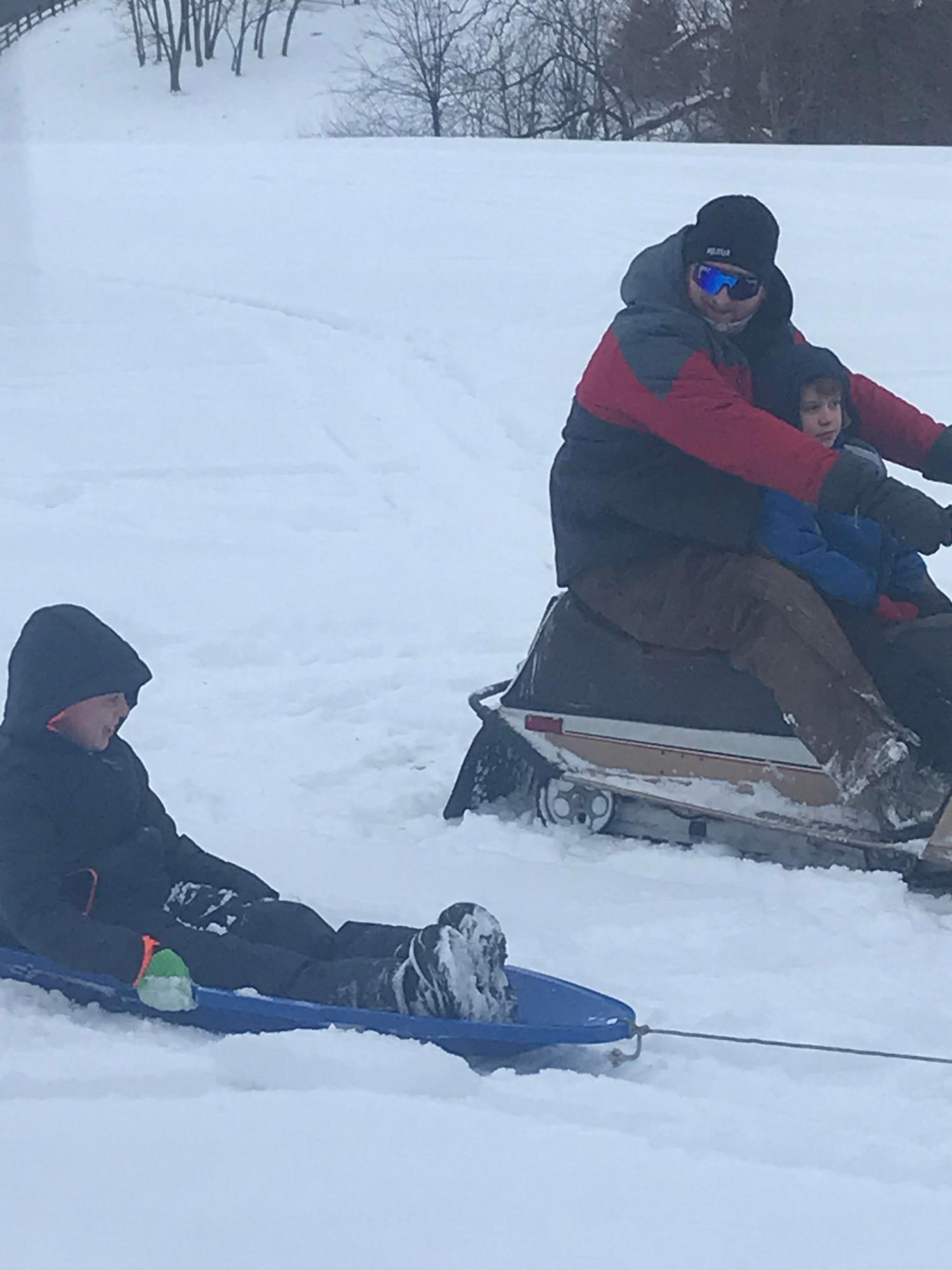 Here are the Renick boys! Owen is gettin so tall! He's going to turn a Big 5 in June! Can you believe that Ian will turn 1 next month! We're looking forward to being able to meet at All Saints in person, so we can meet Ian for real!!
The Blair's two sons, Jaxon and Jacoby are keeping very busy this winter. They love the snow, but 4-H is their focus when they're indoors. Jaxon is Environmentalist Officer in his first year of (the big kids') 4-H. This means he has to write and present a report at each meeting! (Yikes!) He's also doing a woodworking project and raising Market Rabbits.
Jacoby has started his 1st year of Cloverbuds! Wow, the guys are getting big!
Here are the Canadian Reas. They are enjoying their two-year stay near Toronto. Charlie and Julie recently spent their birthdays digging out from over a foot of snow!
Ellie (10) and Robert (8) love ice skating, sledding, and having snowball fights with their parents.
Brandi and Owen work on the monthly Activity Packet sent to them by Rosa Huestis, Education Leader at All Saints. Good job, Owen!
Uncle Shawn hangs out with the guys on his snowmobile.
Comments

from our Members
Thoughts from Bob Timmons on Safe Worship at All Saints
We've been coming to St. A's/All Saints, now for 40 years this February. It definitely is important to our lives, and to the 3 children we raised here. I'm hearing that some folks don't feel safe in Church due to the COVID pandemic.

I feel just the opposite. In fact, I feel more comfortable within the four walls of Church than I do anywhere else! Why you ask? Where else do they check your temperature, ensure that you not only have a mask, but also that you sanitize your hands, stay at least 6 feet apart, and practice social distancing in the pews? Certainly not at Kroger, Home Depot, or anywhere else that comes to mind.
Now let's all take a breath, think on the facts, and plan to show up next Sunday. See you then!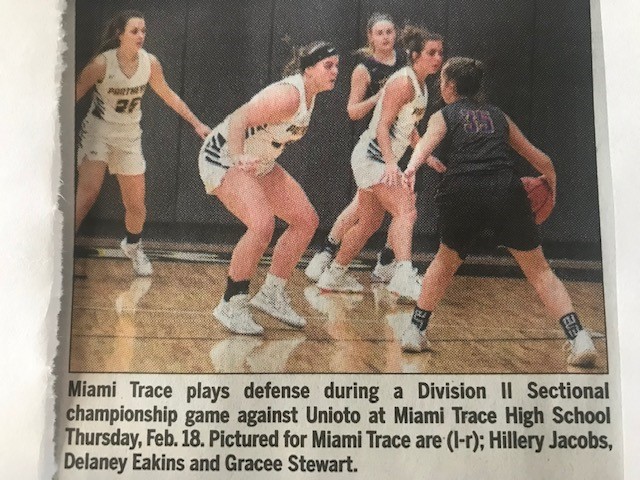 Recently in the Record Herald.
Way to go, Hillery Jacobs!!
Brianna Thompson sets a new record!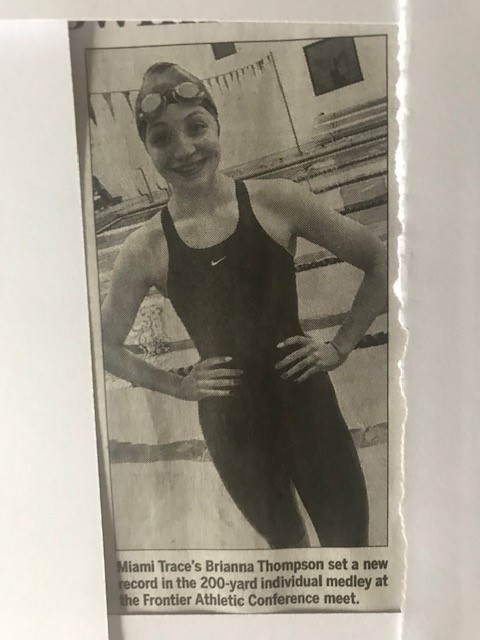 Fayette Water and Soil Conservation District
The district and the library offered a program on March 19th, Friday Night Frogs at the Shaw Wetlands. They had scavenger hunts, frog calls and found fairy shrimp at this first event of the year.
Word is that it was a fun, educational evening!
Watch for more upcoming activities planned by Brigitte Hisey from the District in conjunction with our library
Hi, You Dear People,
Thanks so much for prayers, cards, thoughts, and those lunches! Those women [and men] are really devoted and appreciated.
Thanks Again & God Bless,
Violet Davis
A Message from
Violet Davis
Brigitte Hisey with a rock tower
Claudia and Ron Coe enjoy some
recreation with their daughter, Chriti Szalanski
on a sunny afternoon!