SERVING GOD BY SERVING OTHERS
The All Saints Community is dedicated to growing in relationship with God, self, others, and all creation.
We invite and welcome people of all ages and walks of life into our intimate, inclusive, and compassionate community where we focus on spiritual nurture, education, and serving those who live in the Fayette County area.
<== All Saints Facebook page link
<== All Saints YouTube channel link
Morning Prayer on YouTube is available.
9:00AM
Mondays through Thursdays.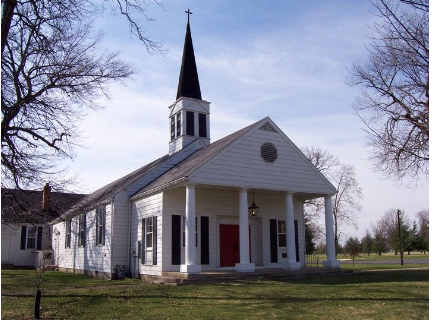 Midweek Evening Worship!
Wednesdays at 5:30
1st week Healing Service
2nd week Holden Evening Prayer
3rd week Midweek Holy Service
4th week Taizé Prayer Service
5th week Prayer Service
Food for the Body and Soul!
Monday Meals
Meals will be cooked and delivered on
October 25
Monday Meals will meet on the date listed above at 10:30AM.
If you know someone who would like a home-cooked meal, please call the Office. If you would like to come, share fellowship, and help prepare the meals and/or distribute them, please let Sue Timmons know (or call the Office.)
Sunday Morning Adult Class
8:45AM
Will continue October 24
Contact the office for printouts
Sunday School for Kids
11:15AM
If you'd like to help out, this is a great opportunity.
Pleasw see the Sign-up Sheet on the bulletin board in
Story Fellowship Hall
See new posts from The Diocese and Synod on our "News from our Bishops'" page
Mark your Calendars!
October 31-- Reformation Sunday
November 6 - Daylight Savings ends. Set your clocks back one hour before retiring!
November 7 – All Saints Day – Breakfast and special activities--details later
Readings and Commentary



Reformation Sunday (No commentary)


See our Re-Connecting Page for updates
from the October 3rd
Blessing of the Animals service!
New Ministry Begins!
Join your friends for Prayer Group
on Thursdays beginning October 14
from Noon until 12:30pm
Meet in All Saints' Library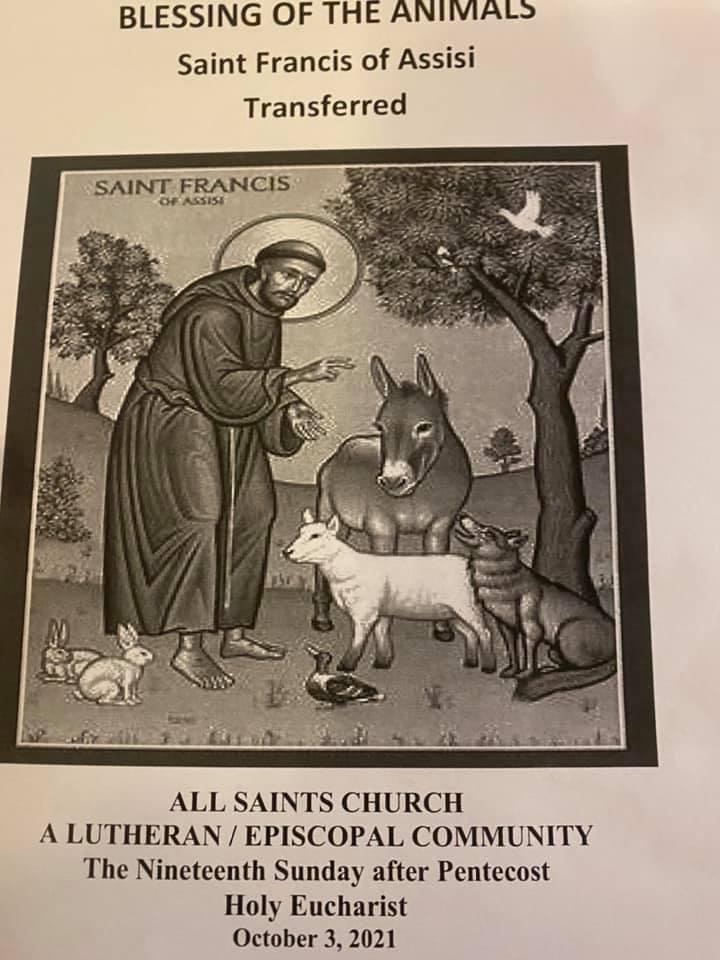 Please see Midweek Announcements
for details about Sonja Seiler's Service