SERVING GOD BY SERVING OTHERS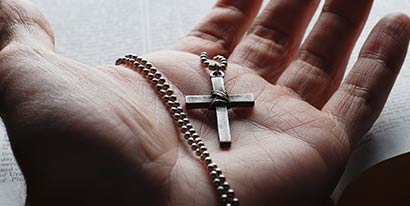 The All Saints Community is dedicated to growing in relationship with God, self, others, and all creation.
We invite and welcome people of all ages and walks of life into our intimate, inclusive, and compassionate community where we focus on spiritual nurture, education, and serving those who live in the Fayette County area.
A Prayer for all from the Southern Ohio Synod
Ever-present God,
You are the giver of all life, and you know what we need even before we ask. During this time of uncertainty, fear, and precaution, let your Spirit of wholeness and health fall fresh upon your people. Sustain all health care providers and first responders as they care for those who are ill. Give wisdom and insight to researchers who seek medical solutions for this virus. Provide for those families, businesses, and institutions who are financially impacted during this time of caution. Give comfort to those who are quarantined or isolated. Give courage to college and school administrators, educators, students, and families as they adapt to this new reality. And call anew your church to love both you and our neighbors in new and faithful ways in the coming weeks. We trust and know that you hear our prayer, and will provide, because of your self-giving love in Jesus. It is in his name that we pray. Amen
Informational Resources about COVID-19
southernohiosynod.org The home page has articles about the Coronavirus Disease 2019 (COVID-19)
diosohio.org The Section Health Resources has an article called "Doing Church During COVID19"
Due to the National Health Crisis, most of our weekly events are canceled. Please check the Midweek Announcements for updated information.
Our Sunday service will be held on Facebook Live starting at 9:55 AM. Please follow the link below:
Will be live streamed eventually. Stay tuned for updates.
Food for the Body and Soul!
Lunch Bunch will meet every Monday at 11:00AM
We will prepare a meal and share fellowship while we eat. After eating, we will pack and deliver meals those pn the list. If you know someone who would like a home-cooked meal, please call the Office. We will do this every Monday until the health crisis is over. If you would like to come and help prepare the meals and/or distribute them, please let Sue Timmons know (or call the Office.)
Will be manned by 3 people each Monday.
See Midweek Announcements (below) for details
Sunday Series
Adult Class continues
The series based on the book Matthew: Being Discipled by Jesus
Please read #11
What are we at All Saints doing during this stressful time? Below are this week's Midweek Announcements.
Midweek Announcements
April 1, 2020
Holy Week -- These services will be streamed for you to view
Palm Sunday – April 5 at 10:00 AM
Holden Evening Prayer – Monday, April 6 at 7:00 PM
Taizé Worship Service – Tuesday, April 7 at 7:00 PM
Compline Worship Service – Wednesday, April 8 at 7:00 PM
Maundy Thursday Service – Thursday, April 9 at 7:00 PM
Good Friday Service – Friday, April 10 at 7:00 PM
Easter Vigil – Saturday, April 11 at 9:00 PM
Easter Sunday – April 12 at 10:00 AM
<== All Saints Facebook page link
Use this like for all Holy Week services