SERVING GOD BY SERVING OTHERS
The All Saints Community is dedicated to growing in relationship with God, self, others, and all creation.
We invite and welcome people of all ages and walks of life into our intimate, inclusive, and compassionate community where we focus on spiritual nurture, education, and serving those who live in the Fayette County area.
<== All Saints Facebook page link
<== All Saints YouTube channel link
Please see the entire Midweek Announcements for November 25 on the Weekly Announcements
Morning Prayer on YouTube is available.
9:00AM
Mondays through Thursdays.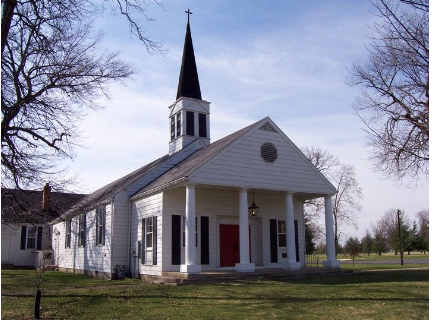 UPDATE
We are still under a COVID RED
status in Fayette County.Therefore Sunday service will be live-streamed only for the time being.
Open Prayer
Wednesday evenings at 5:30
in the nave at All Saints
Food for the Body and Soul!
Meals for Shut-ins
Meals will be cooked and delivered on
December 7 and 21
The old Lunch Bunch program is on hold for the time being. The new program, Meals for Shut-ins will meet on the dates listed above at 10:30AM. We need more volunteers to work in the kitchen!
If you know someone who would like a home-cooked meal, please call the Office. If you would like to come and help prepare the meals and/or distribute them, please let Sue Timmons know (or call the Office.)
The group provided meals for 19 people last time! Wow!
Join Rosa Huestis for Kids' Ministry
**Sunday, November 22 at 11:30 AM – There will be a "CLAY Date" on ZOOM with the kids. Visit with Rosa Huestis and check out the "new ministry".
This is an exciting venture and one the kids will enjoy.
Upcoming Dates: each Sunday in November at 11:30AM.
Advent Adult Classes Offered
All Saints will be offering two studies during Advent. Choose one or, if possible, attend both!
Wednesdays at 7:00PM The Way of Love
Dates:
December 2, 9, 16, 23
Thursdays at 2:00PM God With Us
Dates: The first class will be on FRIDAY, November 27
also on December 3, 10, 17
Please call the Office if you plan to attend 740-335-2129
See the Calendars and Flyers Page or your Midweek Announcements for details
Please Note:
Classes will be held on Zoom if we are in the COVID-RED category.
When we move to Orange, we will be able to meet in person.
Stay tuned for further information.
Mark your calendars! First class will be on
Thursday, November 27 at 6:00PM
S.O.C.K.S. Update and Request
We are in need of Volunteers on Saturday, December 12 from 8:30am until about Noon.
All COVID protocols will be followed!
10 people will be needed
If you can help, please call
Amber Blair at 740-572-1457
or the Office at 740-335-2129
See Bishop's Page
for Thanksgiving Wishes from the Synod and
Information regarding Bishop Breidenthal's final Sunday service