SERVING GOD BY SERVING OTHERS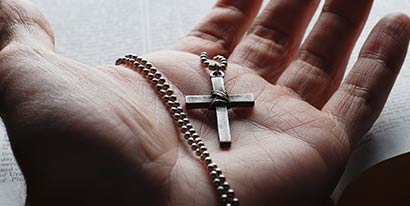 The All Saints Community is dedicated to growing in relationship with God, self, others, and all creation.
We invite and welcome people of all ages and walks of life into our intimate, inclusive, and compassionate community where we focus on spiritual nurture, education, and serving those who live in the Fayette County area.
9/3/19 Update
Please click here to download a detailed update.
Youth Discipleship Group
This September we will be starting a Youth Discipleship Group. This will be an opportunity for our youth (and those young at heart) to come together and learn about and practice what it means to be a follower of Christ. They will gather weekly for a meal and various activities designed to help them discover what being a disciple means to them. The program is designed to meet 30 times a year for a minimum of two years. For those seeking confirmation in the Episcopal tradition, Youth Discipleship is a wonderful way to prepare. For those who are already confirmed, this group is still for you. Come grow with us.
Beginning September 15
Sunday Morning Adult Class at 9:00AM
We will be reading
Reclaiming the "C" Word
Daring to be Church Again
by Kelly A. Fryer
Books may be picked up in the office or on Rally Sunday, September 8. Also available as e-book on Kindle or Nook.
September Under the Tent
is fast approaching!
Saturday, September 21 A Tasteful Event
(tickets are available now!)
Sunday, September 22 10AM Worship
Monday, September 23 Academy of Scholars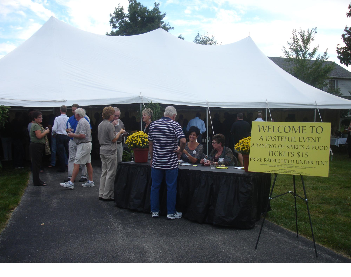 Activities for Children
Sunday School will be offered to our children during the 9:00AM hour on Sundays so families with kids can attend the Adult Class with Fr. Warren.
Rosa Huestis (and others) will have hands-on activities having to do with the day's lessons and a healthy snack for the children.
Also, we are thrilled to announce the resumption of Children's Sermon during the 10:00AM Worship Service. Many thanks to Susan Sever who does such a great job!
A Few thoughts about Outreach and the ministry of All Saints in
Outreach means different things to different people, but in a nutshell, it involves extending ourselves, our talents, our resources in some way.
Kids I've talked to have mentioned people they know who are involved in outreach, something that's 'a surprise', and 'doing something'. All good answers!
All Saints Church feels that Outreach is one of our most important ministries in Washington Court House, Fayette County, and the surrounding area.
Just a few days ago I had an opportunity to witness a form of outreach at the grocery store. The local store has recently put locks on the wheels of the grocery carts, so the carts may not be taken too far away from the store, especially if they are heavily loaded. I noticed a lady struggling to push her cart, fully loaded with bags of charcoal, out to the parking lot. The wheels kept locking up. A fellow who was sitting on the bench outside suggested she go get her car and drive up to load the bags and also volunteered to watch the cart while she did so. What a nice surprise for the lady--to have someone lend a hand, do something he was able to do and give the lady a nice surprise. Outreach is our earthly way of extending the hand of Jesus to anyone in need, be their need great or small.
This fall, we have several opportunities to extend outreach to people in our community! On September 21, the benefit "A Tasteful Event" will help our Outreach Ministry extend aid the some of the employees of The Willow, the restaurant that burned in June.
On September 23, the Academy of Scholars event will honor Middle and High School sturents for academic achievement by providing a fun evening for them before they attend the induction assembly. There will be food, beverages, and a DJ for their entertainment. The kids really look forward to this event and are most appreciative of the Outreach we demonstrate to them.
In October or November we will celebrate the harvest and our Come Grow with Us Project. We will use the proceeds to fund numerous All Saints Outreach Programs, including St. Vincent de Paul (outreach with our Catholic friends), The Fayette County Food Pantry (outreach with our Presbyterian friends), our own S.O.C.K.S. Program (outreach with help from the entire community), and several other groups, to be determined by our PLT.
December 7 marks Distribution day for S.O.C.K.S. What a wonderful Outreach event! Just imagine the surprise and delight on the faces of the children on Christmas morning (and the gratitude in the hearts of their families) when they are surprised by gifts chosen by their family specifically for them! Between now and then, see Amber Blair and her team to learn how you can volunteer for this important ministry. Yes, outreach makes us feel good, too, but it's really all about being the hand of God here on earth. Blessings! Liz Rea, Web Manager