I'm so excited about our Connecting with Others page! Thanks to you who have shared so far. Please keep those pictures and notes coming. Please send to Liz Rea at lizrea.lake@gmail.com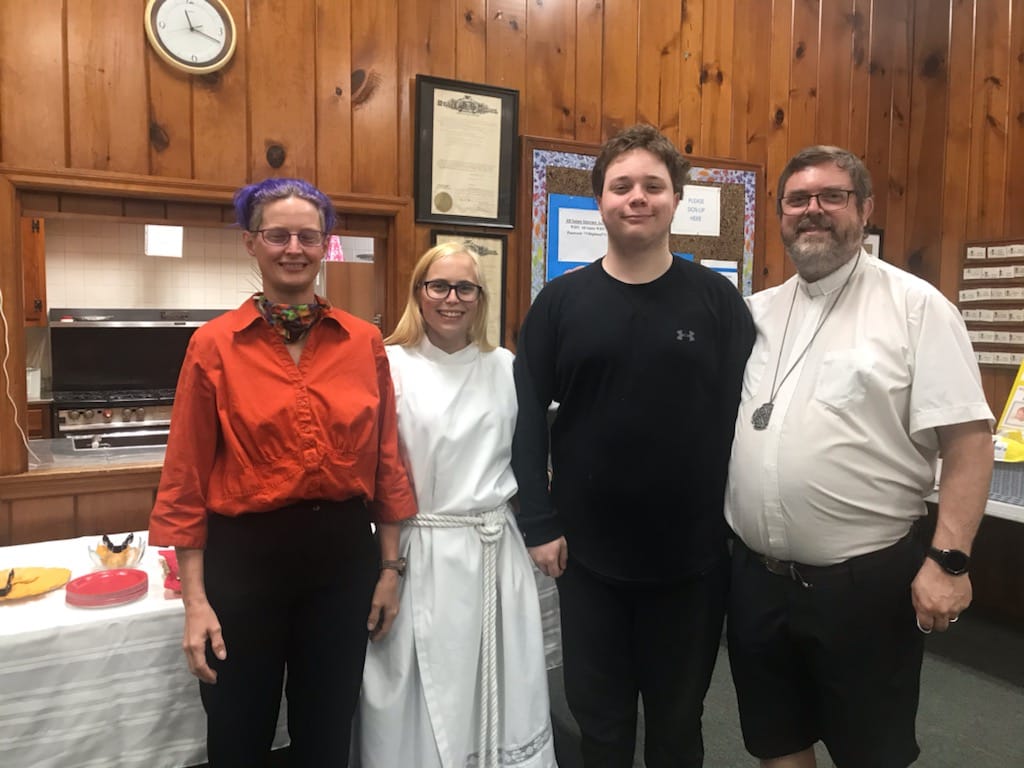 Connecting with Others from our Synod and Diocese
Below are addresses for Newsletters and Websites from churches in Southern Ohio
just copy and paste into your browser to view
Episcopal Church
https://www.episcopalchurch.org/
https://www.episcopalchurch.org/subscribe-to-our-mailing-lists/ (all official mailing lists)
Province V
https://www.provincev.org/
https://visitor.r20.constantcontact.com/manage/optin?v=001qi8i2NccjZ7WPfaw3R4JXy9bNgqfGg45SlP1F8Hp-0g6AZoX7wtMy-XJ2nJNle9jAj8w2hbrexyTEa3CWVw4cWsmOtWaabM3P8GlbwBncrQ8hDbHWC9hpb8TRDYcX4iJccC60gGFK69LfHgvuo80XVKpx23RTiwa (newsletter signup)
Diocese of Southern Ohio
https://episcopaliansinconnection.org/
{e} Connections (electronic newsletter)
https://lp.constantcontactpages.com/su/0QU9iPt/econnections
Formation opportunities and updates (sign up at the bottom of the page)
https://episcopaliansinconnection.org/formation/
Advocacy Updates (on webpage only, no subscription)
https://episcopaliansinconnection.org/category/advocacy-updates/
Connections magazine (online version of print magazine)
https://episcopaliansinconnection.org/connections/
Becoming a Beloved Community
http://dsobeloved.org/subscribe/
Procter Center
https://www.proctercenter.org/ (newsletter subscription at the bottom of the page)
Evangelical Lutheran Church in America
https://elca.org/
https://community.elca.org/elca-email-subscriptions (all official newsletters)
Southern Ohio Synod
https://southernohiosynod.org/ (newsletter subscription at the bottom of the page)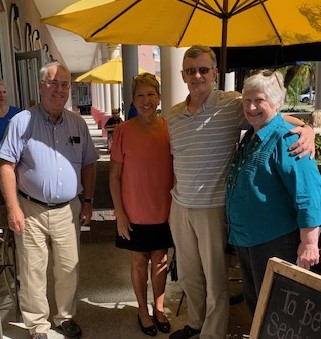 Bob & Liz Rea with Loren & Kate Puckett
Saints are found everywhere!
Even in South Florida
The Pucketts and the Reas were able to get together for brunch last Sunday in Venice, Florida
Good food, great company!
Any other travelers???
Send your photos and comments to
lizrea.lake@gmail.com
Fayette Soil & Water Conservation District
Winter 2023
Check out our link to the 2023 Tree Sale
Order on line with the Licking SWCD and choose Fayette County as your pick up location. Deadline for orders is March 24th. Order early to get what you want. There are a limited number of trees. Pick date is April 20th.
Open House & Spring Craft Show
April 29, 10am to 2pm
The second annual Procter Open House & Spring Craft Show will take place April 29 from 10am to 2pm. The event will include craft vendors, a farm stand, food trucks, tours of Procter's facilities and farm, Procter Camp registration and information sessions, a raffle, discounts giveaways, and more. Learn more on the Procter website.
This is a great way to learn about Procter Camp & Conference Center, meet camp friends, do Mother's Day shopping, catch up on current Procter events, learn more about generative farming, or to just come enjoy lunch by the lake. Bring your family and friends!
Interested in being a vendor? Learn more and apply online.
Summer Camp at Procter
Registration now open, Open House on April 29


Registration for Procter Camp 2023 is now open. On April 29 from 10 a.m. to 2 p.m., Procter will host an Open House and Spring Craft Show. This is an opportunity to learn more about camp, tour the grounds, and get help with registration. Learn more.
2023 Camp Dates
· Tween Camp: July 24-26
· Middle School Camp: July 17-22
· Senior High Camp: June 26-July 1
· Day Camp: June 12-August 4*
· Family Camp 1: July 12-15
· Family Camp 2: July 26-29
· Silver Camp 1: June 21-24
· Silver Camp 2: August 1-4
*Camp will not take place from July 3-7.
Visit the Procter Center website to learn more and register.
Hillery 'Bean' Jacobs Special Mention, All-Ohio
Miami Trace High School Senior Hillery 'Bean' Jacobs was named Honorable Mention in Division II for the 2022-23 season.
Jacobs averaged 14.2 points, 6.7 rebounds, 2.5 steals, 2.2 assists and 1.8 blocked shots per game. Jacobs shot 52.2 percent inside the arc and 43.4 percent overall.
COLUMBUS, Ohio – The Division I and II girls basketball All-Ohio teams were announced Tuesday by the Ohio Prep Sportswriters Association. The Division III and IV All-Ohio were announced Monday. The boys basketball All-Ohio teams will be announced on Wednesday and Thursday.
Hillery Jacobs, Miami Trace, 5-8, sr., 14.2;