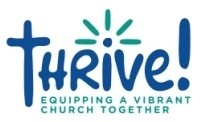 e-Connections from the Diocese
March 21, 2023
Procter First Friday Newsletter
March
e-Connections
Special Update on Ukraine
Stewardship Update
March 7, 2023
Lutheran Disaster Relief
September 21, 2022
Synod-Happening Now
March 9, 2023
Standing Committee Update
February 2, 2023
Bishop Dillahunt
A Call for Prayer
2023 Synod Assembly
Save the Date!
2023 Southern Ohio Synod Assembly will be Saturday, June 3rd at Peace Lutheran Church (Beavercreek, OH).
We will gather under the theme: "Hope in Believing" with our focus scripture being Romans 15:13.
Note: The deadline for resolutions will be Monday, March 13, 2023.
The cost for Synod Assembly will be $75 for voting members and $25 for guests.
Online registration will open later this month!